Dog Walking Services
Safe fun for your dog. Peace of mind for you.
Fun Group & Private Walks
Potty Breaks
Socialization & Dog Friends
Behavioral Training
Pick-Ups/Drop-Offs Included
Flexibile Scheduling
Minimum: 3 Days Per Week
Competitive Rates
$25 / Walk
Pet Sitting Services
Familiar, loving care when you can't be there.
Pet Sitting & Boarding
Lots of Love & Attention
Vet & Grooming Trips
Walks Included
Pick-Ups/Drop-Offs Included
Flexibile Scheduling
No Minimums
Competitive Rates
$70 / Day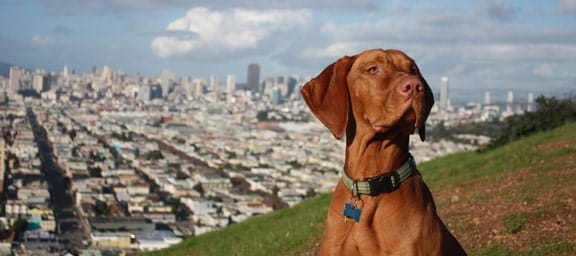 Experience You Can Trust
8+ Years of Experience
Owner-operated
Bonded & Insured
Licensed Dog Walker: SF Animal Care & Control
Certified: Pet CPR and First Aid
Member: Pet Sitters Int'l
Registered: City and County of SF
Pet Updates and GPS
Excellent References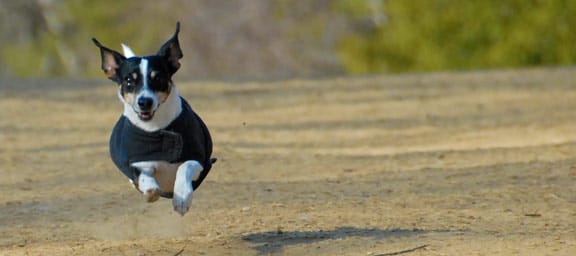 Customers Say
"Our dog absolutely loves Amad and comes home exhausted every day after excursions to Bay Area parks! He's turned into the most gentle of dogs, always looking to play with other dogs and socialize. Amad is hands down the best dog walker we've found in San Francisco."

- Priscilla M. | Mission District, SF

"Amad is the best - and he's flexible! You don't have to enroll your dog in a month's worth of walks for 5 days/week like with other dog walkers. He comes more or less frequently depending on my schedule.

Meet him, hire him. You won't regret it."

- Brook K. | Upper Market

"We love Amad. He's trust worthy, very responsible, and has great personality. Muffin has learned so much from him and the other dogs. She's very good on the leash now, and she plays well with other dogs in public parks. All because of Amad. He doesn't just walk your dog, he trains them too."

- SS S. | Bernal Heights

"Amad's rapport with my dogs was instant. They immediately bonded and settled down to snuggle with him. The pictures and videos he provided kept me up to date on their adventures to the beach and dog parks, and made the pangs of missing them a little more bearable. Very highly recommended."

- Joanna B. | Noe Valley

"Amad is an amazing asset to my household. He's been walking my munchkin for over a year and it's made a HUGE difference in her demeanor and overall happiness. I can't say enough about how AWESOME Amad is and I recommend him to all my clients in the city."

- Rebecca A. | Diamond Heights

"My two pups are safe, happy, and always come home ready for a nap thanks to Amad. He's available for last minute boarding too which is great - leaving them with someone they adore instead of a kennel. Sometimes I think they are happier to see him than me. Highly recommend!!! "

- Holly S. | Castro

"We chose Amad as our dog walker. He's amazing! He loves our dog and she loves him!!! We can't wear her out but when she comes back from his walks she is exhausted !!! I can't recommend Amad enough!!!!"

- Mike S. | Civic Center

"Most dog walkers require a whole month paid in advance. But Amad is very flexible about payments and schedule. Having him walk my dog has been such a relief as I know that my dog is always well taken care of."

- Jamie N. | Cole Valley

"I can definitely tell the days my poopee goes out as he is much more calm when I get home. In fact for the first time ever, he was actually tired!!! Impressive!! Amad is super flexible, inexpensive, responsible and caring (he even cleaned my litter box!) An all around stand up cat!"

- Maple S. | Pacific Heights

"Dogs need to have time with their own kind, and it makes me feel pretty good to know that while I am at work, my dog is getting the socialization he needs, while being taken care of by a conscientious person who clearly loves dogs. Golly just loves Amad, and it shows."

- Gene B. | Lower Haight

"Amad genuinely enjoys the dogs he takes care of--that much is clear. He takes them to the beach, to the park, on hikes, etc. My dog comes back happy and ready to just chill after every time out with Amad. I would, and have, recommended Amad to anyone looking for a reliable dog walker."

- Phillip L. | Nob Hill

"Amad is wonderful to work with! He's very easy going and really spends a lot of time with your dog! My dog always comes back happy and definitely tired! He's always excited to be picked up by Amad and you can tell they bonded. I would definitely recommend Little Buddhas Dog Walking. Thanks, Amad!"

- Sarah P. | Western Addition

"Major always comes home happy and exhausted after his trips to a huge dog park to run around and play. Unlike most dog walkers, Amad is flexible with scheduling, which really helped when our dog was sick. He even texted me weekly to see how Major was doing. He truly cares for the dogs as his own and I honestly couldn't ask for a better dog walker."

- Carly W. | Hayes Valley